Dental Crowns – Denton, TX
Strengthening Smiles with Added Protection
At Aguilar Family Dentistry, you can trust our restorative treatments will give your smile the help it needs to feel stronger and look more beautiful. Whether faced with severe decay or damage caused by a dental injury, Dr. Aguilar and his team can repair and restore your weakened tooth with the help of a custom-made dental crown. Considered to be one of the most reliable methods of treatment, its durability and natural-looking appearance will be all you need to ensure your tooth is better protected against reinfection or damage. To learn if you qualify for a dental crown, contact us today to schedule an appointment.
Why Choose Aguilar Family Dentistry for Dental Crowns?
High-quality materials to create natural-looking smiles
Friendly & Compassionate Dental Care
Advanced technology used to ensure accuracy and precision
What is a Dental Crown?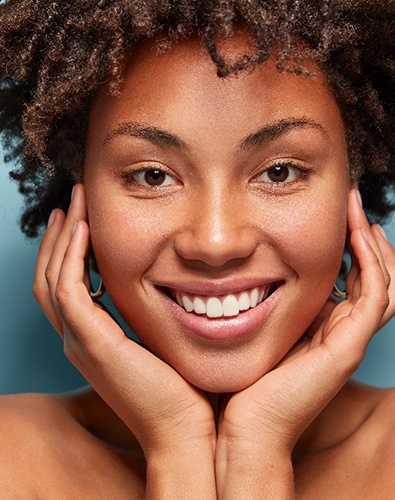 Also known as a "cap," a dental crown is a custom-made dental restoration that is designed to fit comfortably over a tooth weakened by decay or damage. Often requiring two visits to our office to complete, Dr. Aguilar works with the best dental labs to ensure your crown looks and feels completely natural.
A dental crown is most commonly recommended for the following reasons:
Severe decay that has penetrated the enamel and dentin layers
You require a root canal to remove the infected pulp
You are having a dental implant replace a missing tooth
An enlarged filling is weakening your tooth structure
Your tooth is badly damaged as a result of trauma
Most patients who require a dental crown choose a metal-free solution (i.e. ceramic or porcelain); however, it is possible to also opt for more traditional materials like silver or gold amalgam.
The Dental Crown Process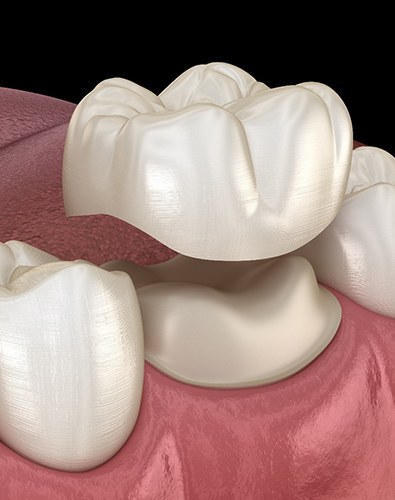 After learning you are a qualified candidate for a dental crown, Dr. Aguilar will begin the process by administering a local anesthetic or sedation to ensure you are relaxed and comfortable throughout the process. He will then begin to clean out the decayed areas of your tooth, removing all remaining debris before filling it with a composite resin that creates a seal to prevent reinfection or further damage.
Once the resin hardens and he is able to prep the tooth by filing it down, he will take impressions and send them off to a dental lab. Technicians will then use these impressions and specifications to create a dental crown that matches the size, shape, and color of your natural smile. You will receive a temporary crown to wear while your permanent one is being created.
After several weeks, you can expect to return to our office where Dr. Aguilar will remove the temporary crown and put the permanent one into place.
What Are the Benefits to Dental Crowns?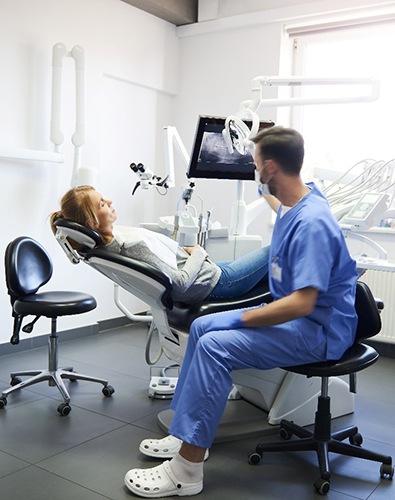 If you want a solution that has been used by dentists for decades (or longer), you will find that dental crowns are one of the safest, most reliable methods of restorative dentistry available. Their many benefits include:
Better protection against reinfection and potential damage
Natural-looking in appearance (if you choose ceramic or porcelain materials)
Greater confidence and a more aesthetically pleasing appearance
The opportunity to restore your natural tooth structure
Can last 15 years or more with proper care and maintenance
Can be quickly and easily placed in just two visits to our office