Replace Missing Teeth – Denton, TX
Improving Your Quality of Life By Restoring Your Smile
Whether you're missing one or several teeth, having gaps in your mouth can take a toll on your daily quality of life by impacting your ability to easily eat and speak. At Aguilar Family Dentistry, we offer some of the most advanced tooth replacement solutions to help improve the function, feel, and overall look of your smile. With our help, you'll be able to confidently let your smile show without feeling self-conscious about unwanted spaces or unnatural-looking restorations. To learn more about how our team can renew your smile, we invite you to schedule a consultation to discuss your optionsto replace missing teeth in Denton, TX!
Why Choose Aguilar Family Dentistry for Restorative Dentistry?
Fully Customized Dental Restorations
High-Quality, Durable Dental Materials
Trustworthy Dental Care
Dental Bridges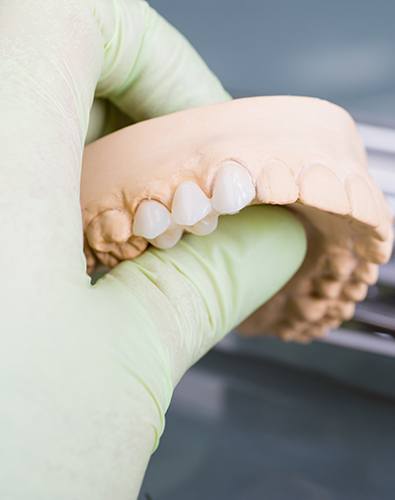 We offer custom-crafted dental bridges that literally bridge the gap between consecutive missing teeth. These prosthetics consist of two dental crowns on either side of one or more replacement teeth, also known as pontics. These artificial pearly whites are crafted to flawlessly incorporate with your natural smile and make it easier to speak and chew food.
Dentures & Partials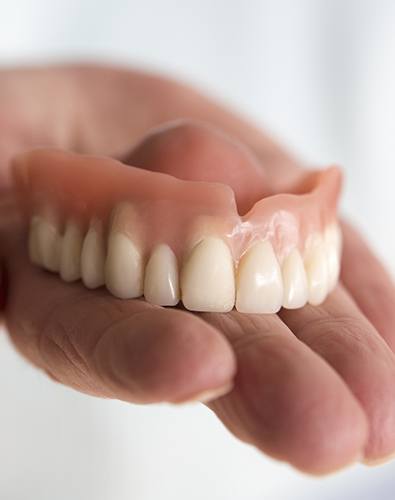 If you're missing several or an entire arch of teeth, you can benefit from our customized full or partial dentures. Partials allow us to use existing stable teeth to anchor a removable appliance that restores your function and allows you to smile again. In cases when no teeth remain, dentures allow us to restore your smile (and in some cases improve it).By using either natural suction or a supportive adhesive, dentures are custom made to provide you the best fit and allow you to smile again.
Learn About Dentures and Partials
Dental Implants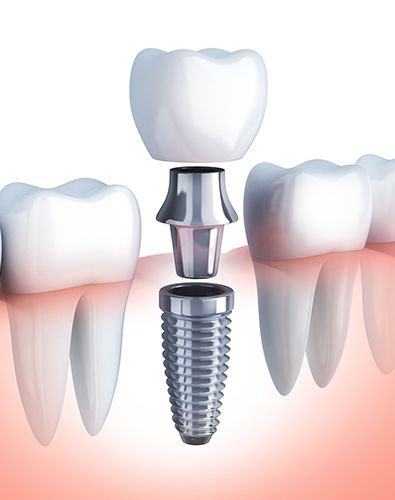 Traditional dentures aren't always the ideal tooth-replacement solution for all of our patients. In these cases, we also offer a more permanent, strong, and stable modern restorative service called dental implants. These replace the entire structure of your missing teeth, including the roots, providing patients with a variety of unique benefits. The best way to learn whether you're a good candidate for this advanced procedure is to schedule a consultation today!