Advanced Dental Services & Technology – Denton, TX
Fast, Precise, &
Comfortable Care
Dental technology has changed a lot since we first opened our doors in 1980, and thankfully, we've kept up with the latest breakthroughs so we can continue to offer our patients the very best that dentistry has to offer. Here, we combine state-of-the-art technology with friendly service to deliver a patient experience unlike any other. We strive to provide the best environment for our patients, so contact us today to schedule an appointment.
Digital X-Rays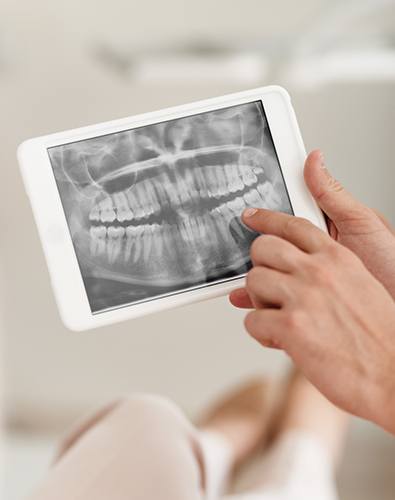 We use X-rays every single day in our dental office to look at the surfaces of the teeth that are hidden below the gum line. These areas are impossible to see with the naked eye, and X-rays enable us to catch any potential cavities or infections. Digital X-rays offer several advantages compared to film: the images are sharper, they take just seconds to develop, and they don't require the use of harsh chemicals. Plus, they emit 90% LESS radiation, which allows our patients (and parents) to breathe a little easier.
Panoramic X-Ray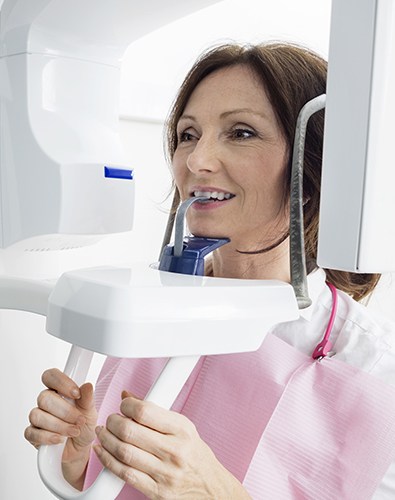 Sometimes, instead of just looking at one or two teeth with a traditional X-ray, we need to see all of them at once. This is where a panoramic X-ray comes in. It allows us to see all of the teeth in one cohesive image as well as the jaw joints. The PANO enables us to evaluate the entire bite and alignment of the teeth as well as plan for more comprehensive procedures.
Intraoral Camera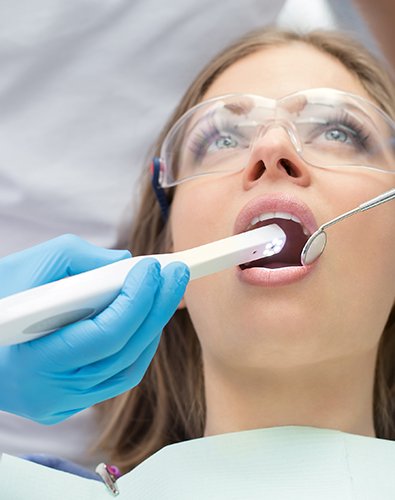 When you come in for your checkup, we'll use an intraoral camera to take high-resolution images of your teeth and gums that will be displayed on a monitor right next to your chair. These will make it easy for us to look at your entire oral cavity and spot any problems, plus Dr. Aguilar can go over your images with you so you can learn about your particular oral health needs. This will help you gain a whole new perspective on your smile!
iTero Scanner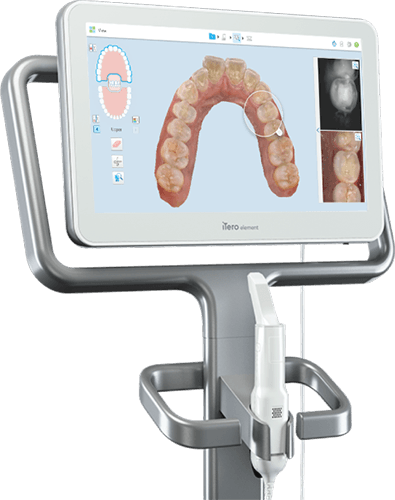 Before we can give a patient a denture, veneers, or Invisalign, we need to take an impression of their teeth to ensure their treatment will look and fit perfectly. Instead of having the patient bite into a putty-filled mold, like the old days, we can instead create a digital model of the teeth in a matter of minutes using our iTero scanner. This process is fast, more comfortable, and much less messy, plus it reduces the need for retakes.