Trusted Denton, TX Dentist
Get to Know
Dr. Jonathan Aguilar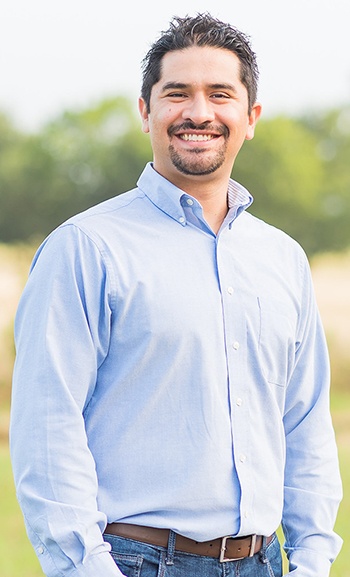 A DFW native, Dr. Aguilar is thrilled to be serving his community and helping families of all kinds smile brighter in their everyday lives. When it comes to what he enjoys most about his job, the answer is an easy one: being able to interact with patients one-on-one in a comfortable, welcoming environment. He hopes to welcome you in soon! Keep reading below to learn more about him.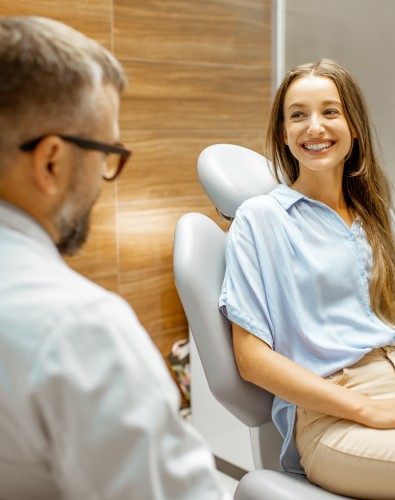 Why Did You Decide to Become a Dentist?
Ever since he can remember, Dr. Aguilar has had a passion for art, science, working with his hands, and personal interactions. While he was still in high school, the father of one of his close friends invited him to observe the dental profession, and he quickly fell in love. Dentistry had a very human element to it while still integrating art with a strong scientific foundation – the ideal combination of all his interests! He started to seek out any dental exposure he could get throughout high school and college, such as shadowing other dental professionals or volunteering. Every experience further reinforced that this career choice was the correct path.
Where did you study Dentistry?
Dr. Aguilar attended the Jesuit College Preparatory School of Dallas, and his time at the school ingrained in him a lifelong commitment to serve others and his local community at large. To this day, his dental office philosophy and overall attitude continue to be positively influenced by his experiences there! His college career started at Boston College in Chestnut Hill. Interestingly enough, he conducted a research project tracking the Eastern Box Turtle on Cape Cod in Massachusetts during these years! He then pursued his dental doctorate at Texas A&M Health Science Center Baylor College of Dentistry (now simply known as Texas A&M College of Dentistry). Following graduation, Dr. Aguilar has worked in all sorts of dental settings, including the corporate world (not his favorite), a non-profit public health clinic, and private dental offices. He's excited to continue the legacy of this dental office serving the Denton community.

Outside of the Dental Office, What Do You Like to Do?
Dr. Aguilar has been married to his lovely wife Viri for over six years now, who is from Plano and has her MBA in Human Resources from UNT. Together, they have two lovely, energetic daughters, Isabel who likes dancing and being silly, and Olivia the new baby, who enjoys giggling and playing. They put a smile on his face every second of the day! The last member of the family is their fur baby Jovi, who is a Poodle-Havenese mix.
Away from work, Dr. Aguilar enjoys spending quality time with his family, riding his bicycles (both alone and with his daughter), following local sports teams, grilling with loved ones, playing golf, and being outdoors.