Gum Disease Treatment – Denton, TX
Treating the Early Signs
& Alleviating Discomfort
Have you noticed that your gums bleed when you brush and floss or that your breath smells bad all the time? These are some early signs of one of the most common oral health problems in the nation--gum disease. According to the Centers for Disease Control and Prevention, one out of every two adults in the country is affected by this issue that can potentially cause permanent damage to the mouth if left untreated. That's why, at Aguilar Family Dentistry, we offer gum disease treatment in Denton, TX to address the symptoms sooner rather than later that can preserve your smile and ease your discomfort.
Why Choose Aguilar Family Dentistry for Gum Disease Treatment?
Compassionate Patient Care
Highly Experienced Dental Staff
Honest & Trustworthy Dentistry
What is Gum Disease?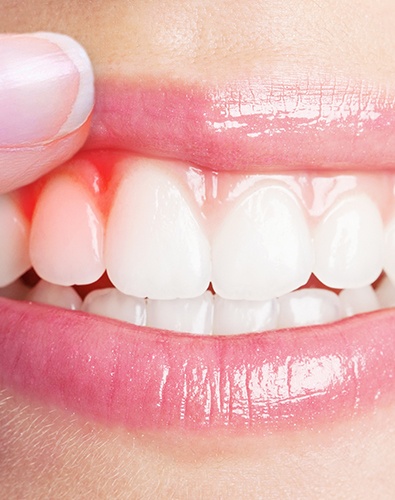 Gum disease is caused by the accumulation of harmful oral bacteria on the roots of the teeth below the gum line. Patients typically develop this issue due to poor oral hygiene. When plaque and food debris aren't regularly cleared from the surface of your teeth, these substances can harden into tartar and become a haven for harmful oral bacteria. As the bacteria feed off of sugars and carbohydrates found in your mouth, they release enamel-eroding acid and toxins that cause the gums to become inflamed and infected. When left untreated, the symptoms can become worse and ultimately result in tooth loss.
How Checkups Protect More Than Just Your Teeth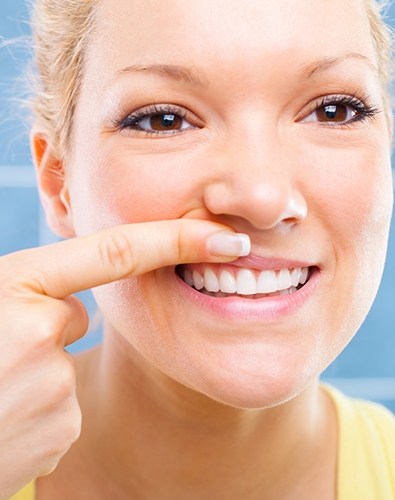 There are two stages of gum disease. The earliest is gingivitis, and the more advanced form is called periodontitis. The symptoms of gingivitis, which are typically bleeding gums, swelling, tenderness, and bad breath, can usually be treated and reversed with an early diagnosis. Unfortunately, when the disease advances to periodontitis, it can cause gum recession and even tooth loss. That's why it's vital for patients to visit our dental office every six months--we have a higher chance of spotting and treating the signs of gum disease in Denton before it's too late.
Scaling & Root Planing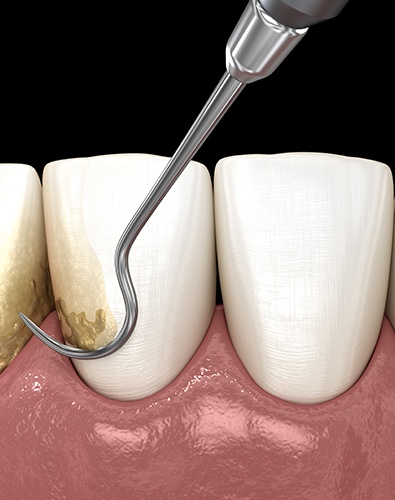 At Aguilar Family Dentistry, we offer scaling and root planing treatment, also known as a deep cleaning. This involves our hygienist thoroughly removing all plaque, tartar, and bacteria from above and below your gum line using a dental scaler. After your teeth are completely cleaned, our team will smooth out the roots of your teeth, which will allow your gums to firmly reattach to your roots, providing them with protection while preventing the future accumulation of plaque and bacteria.