Meet Your Friendly Dental Team – Denton, TX
Denton's Favorite
Dental Team
Our friendly team will make sure you begin and end your appointments with a big smile on your face. Many of our staff members have been with us for decades, meaning they can guarantee a well-organized and smooth appointment experience that will make you feel comfortable and at home. They'll always have answers to your questions and even make sorting out your payment options 100% painless. Read on below to meet your smile's new best friends!

Viri, Operations Manager
Originally from Plano, Viri completed her Bachelor of Science in Business Administration from the University of Texas at Dallas, followed by her MBA in Organizational Behavior from the University of North Texas. Viri is Dr. Aguilar's wife. They have two young daughters named Isabel and Olivia who keeps them very busy and entertained and a dog named Jovi. She is truly excited to have joined the best team in town and looks forward to building relationships with patients and coworkers alike. She wants to ensure that everyone's time in the dental office is comfortable and stress-free.
Away from work, she enjoys spending quality time with her loved ones, attending sporting events, going to museums, traveling, reading, and trying new food.
Sue, Front Desk Coordinator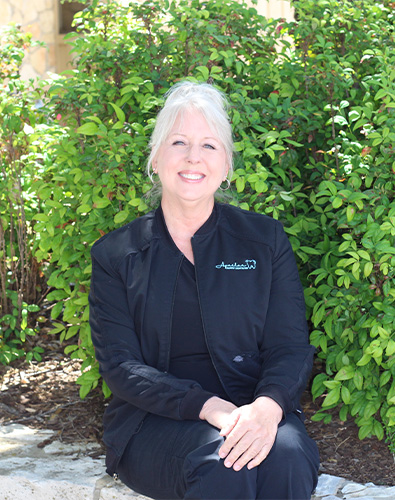 Sue has been working in the dental field for well over 40 years now, with most of that time spent right here at our dental office! She loves everything about her job, from the doctor to her coworkers to the patients – it all feels like one big family. She is responsible for and has full knowledge of, all front office information and is known to step in and assist Dr. Aguilar in the back when needed.
Originally from Flower Mount, Sue has two sons and four grandsons. When she isn't busy at work, her favorite hobbies are woodworking and refurbishing furniture.
Jennifer, Dental Hygienist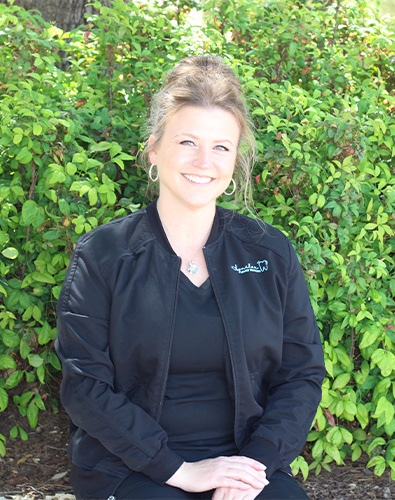 Jennifer has been a part of our team for nearly two full decades now. Originally from Muenster, she studied at Texas Woman's University. Today, she really enjoys getting to know our patients and their families while seeing them grow throughout the years. Jennifer is dedicated to improving the overall health of her patients and always ensures our patients have the tools and the knowledge necessary to maintain a healthy smile.
At home, Jennifer is married with two children. Her daughter Haley is a high school cheerleader, while her son Logan loves everything involving sports. She and her husband Jeff stay very busy supporting their various activities.
Taylor, Dental Hygienist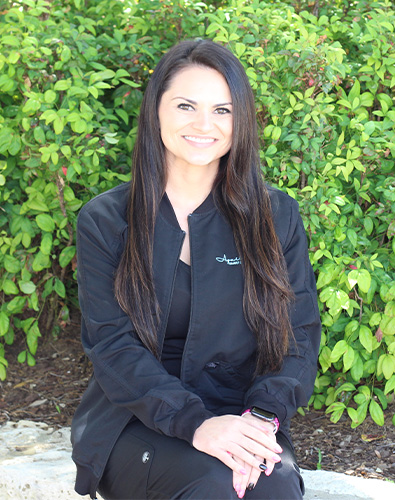 Taylor hasn't been with us long, but she's already established herself as a great dental hygienist. After all, she has over a decade of experience in dentistry! That background gives her the skill and ability for excellent care. Plus, she's deeply enthusiastic about helping patients feel comfortable.
Raised in nearby Aubrey, Taylor has plenty to do in her downtime. One such activity is spending time with her husband and dog. Others, meanwhile, include fitness, cooking, and tinkering with old-school muscle cars. Perhaps most crucially, she strives to save animals of all kinds when given the opportunity.
ALLYSON, DENTAL ASSISTANT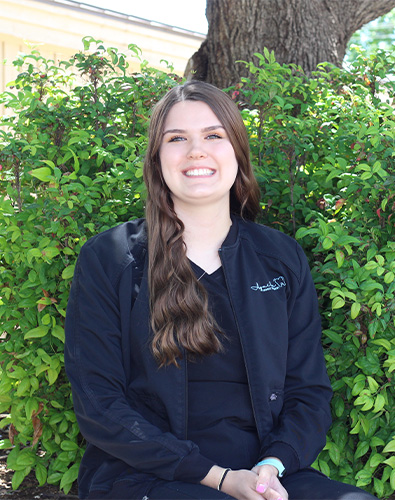 A Texas native, Allyson completed her studies at UNT in Corinth and NCTC in Gainesville. She joined our team in 2021 and is looking forward to many more years of caring for the smiles of individuals and families in and around the Denton area. When asked about her favorite part of her job, she shared the fact that everyone is so nice!
In her free time, Allyson enjoys going to Six Flags with her family, crocheting, watching Netflix, riding her bike, and sewing. In fact, she is one of the only people in her family who knows how to sew!