Preventive Dentistry – Denton, TX
Warding Off Small Problems
To Keep Your Smile Healthy
Whether you're looking for preventive dental care for your child or yourself, our experienced team offers a variety of services to help keep you and your loved ones' smiles healthy through every stage of life. In addition to providing high-quality dentistry that tackles small oral health issues before they have a chance to cause permanent damage, we also strive to provide our patients with the knowledge they need to maintain great oral hygiene at home. To help keep your family's oral health on the right track, be sure to contact our dental office today to schedule an appointment for preventive dentistry in Denton, TX!
Why Choose Aguilar Family Dentistry for Preventive Dentistry?
Accepting Patients Of All Ages
Highly Experienced Dental Staff
Trustworthy Dental Care
Dental Checkups & Teeth Cleanings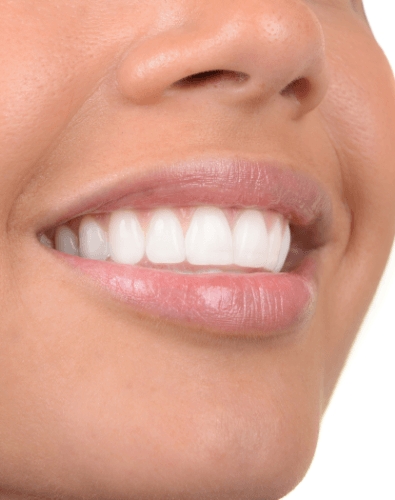 Some patients wonder why they need to visit their dentist in Denton every six months if they brush and floss at home. With semi-annual checkups and cleanings, our team can help treat small oral health problems before they have an opportunity to become more serious. This way, you can avoid needing costly, invasive procedures down the road and preserve your natural teeth. We also use the latest dental technology, such as intraoral cameras and digital X-rays, to spot developing issues that rarely show symptoms.
Children's Dentistry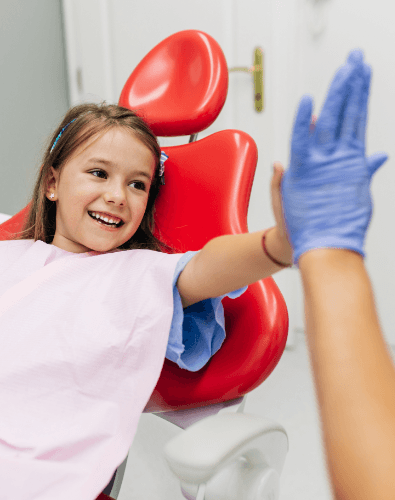 Our team offers a variety of kid-friendly dental services that help optimize the health of developing smiles and minimize the threat of common issues, such as cavities. We understand how important it is that your child has positive experiences with their dentist in order to develop a great relationship with their oral health. That's why we make sure to create an educational and comfortable environment for them to learn about the importance of taking care of their smile.
Dental Sealants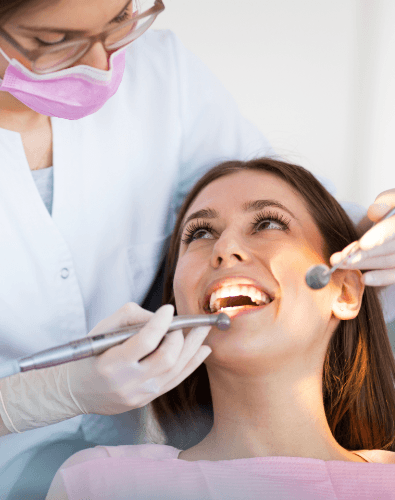 Although we typically recommend dental sealants to our younger patients who are more prone to dental decay, we also offer this preventive treatment to teens and adults as well. Dental sealants are protective shields that we paint over the molars to prevent the accumulation of bacteria-attracting sugars and carbohydrates that get trapped in the grooves. This treatment allows patients to easily brush and floss away food debris that could lead to cavities.
Fluoride Treatment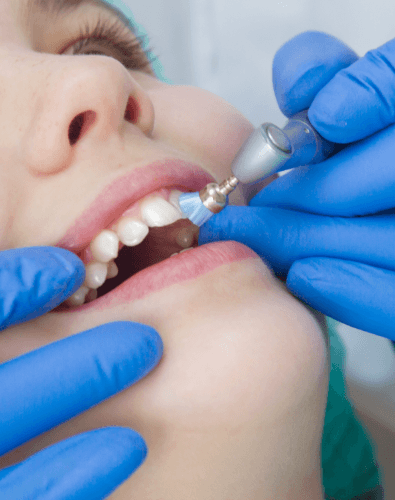 Fluoride is a naturally occurring mineral that helps strengthen the protective layer of your teeth, called the enamel. Without regular exposure to fluoride, it could leave someone more susceptible to developing cavities. That's why we offer fast, effective, and easy fluoride treatments for patients who may not be getting enough to keep their teeth strong. The American Dental Association, World Health Organization, and the American Medical Association have all endorsed the use of fluoride due to its ability to ward off dental decay.
Oral Cancer Screening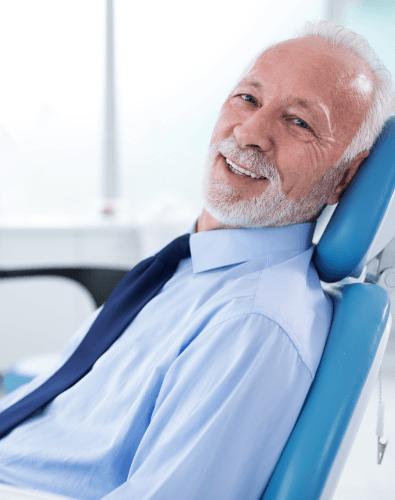 Many patients aren't aware that each time they visit their dentist for a checkup and cleaning, they also receive an oral cancer screening. This life-threatening disease affects over 55,000 people every year. Many of those cases show little to no initial symptoms. With semi-annual oral cancer screenings, our team aims to spot the symptoms before the disease has an opportunity to progress to increase the chances of a successful treatment.
Nightguards for Grinding & TMJ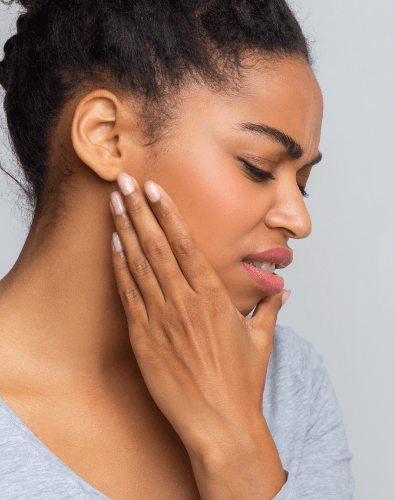 If you have symptoms such as teeth grinding, jaw popping or clicking, or chronic jaw pain, they could be a sign that you have a temporomandibular joint disorder, or TMD. Not only can this condition make day-to-day life difficult and uncomfortable, but it can also have a drastic impact on your oral health. Fortunately, we can provide protective and therapeutic treatments to help relieve your pain and make sure it doesn't come back.