Restorative Dentistry – Denton, TX
Advanced Tooth
Replacement Solutions
Having a damaged or decayed tooth can cause uncomfortable symptoms and make it difficult to complete basic daily tasks such as chewing food. At Aguilar Family Dentistry, we offer discreet tooth-colored fillings and dental crowns to help restore the function and look of your smile. Even though your teeth are strong and built to last a lifetime, accidents happen, and when they do, you can count on us to help treat them and relieve your discomfort with restorative dentistry in Denton, TX.
Why Choose Aguilar Family Dentistry for Restorative Dentistry?
High-Quality & Durable Dental Materials
Customized Restorative Treatments
Honest & Friendly Dental Care
Tooth-Colored Fillings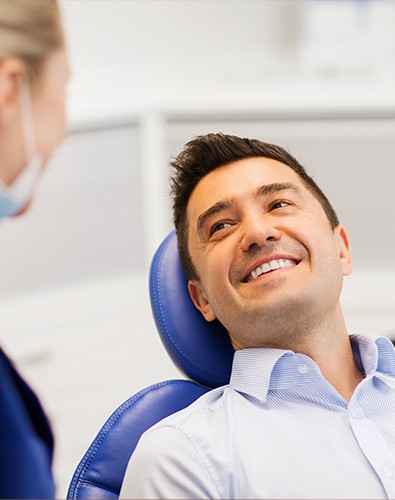 Cavities are one of the most common oral health problems among American adults and children. In the past, treating them meant placing a highly noticeable metal filling that would draw attention to your damaged tooth when you smile or laugh. At our dental office, we use a tooth-colored composite resin to fill a cavity and prevent it from becoming worse. Not only does this material last for many years with the proper care, but it will also allow you to let your smile shine without others noticing your dental work.
Dental Crowns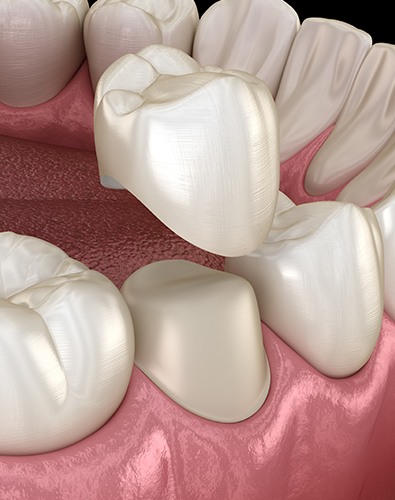 Dental crowns are incredibly versatile restorations that can hide imperfections as well as bring back the overall function of broken or severely decayed teeth. While we can craft these restorations from a variety of materials, most patients choose to receive customized porcelain or ceramic crowns that can be made to match the color of their natural enamel. Most dental crowns can be completed by our team in as little as two appointments, while the restoration itself can last up to 15 years with the proper care.