Invisalign – Denton, TX
The Metal-Free Way to Straighten Your Smile
Do you have crowded, gapped, or crooked teeth that make it hard to confidently show off your smile? If so, you may have considered orthodontic treatment, but the idea of wearing metal braces for a year or longer sounds even more embarrassing than doing nothing at all. Fortunately, at Aguilar Family Dentistry, we offer a metal-free way to straighten your smile – Invisalign clear braces. These see-through plastic trays gently shift your teeth into more uniform positions while being barely noticeable at all. If you're ready to finally achieve the attractive grin you deserve, contact us to schedule your consultation for Invisalign in Denton, TX!
Why Choose Aguilar Family Dentistry for Invisalign?
Preferred Invisalign Provider
Honest, Transparent Approach to Dental Care
Dental Insurance Welcome & Flexible Financing Available
How Invisalign Works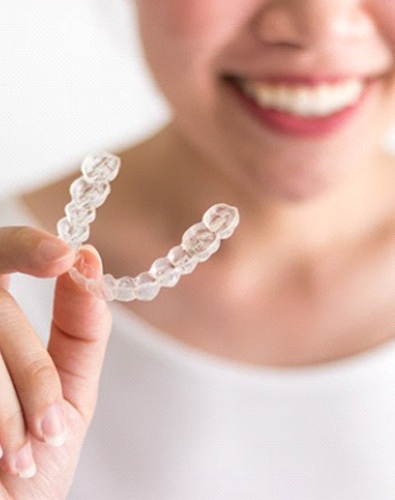 While traditional orthodontics use metal wires and brackets to straighten your teeth, Invisalign uses a series of clear plastic aligners that are fitted over the teeth. Each of these sets of aligners is a slightly different shape, meant to shift a portion of your smile at a time until the whole thing is perfectly aligned. The trays are removable, but you should wear them for about 22 hours a day for a couple of weeks before moving onto the next set of aligners in the series. Depending on how severely your teeth are misaligned, Invisalign treatment can take anywhere from eight to 18 months.
Issues That Invisalign Can Fix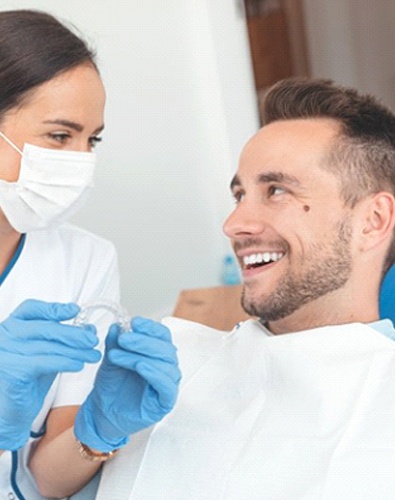 Invisalign is quite versatile, so there's a good chance that it's right for you. You'll have to attend a consultation with your dentist in Denton, Dr. Jonathan Aguilar, just to be sure.
For severe orthodontic problems, traditional braces might be a more effective solution. However, Invisalign can correct mild to moderate cases of many common orthodontic issues, including:
Crowded Teeth
Cleaning overcrowded teeth can be difficult due to all of the hard-to-reach nooks and crannies. Therefore, plaque and tartar have an easier time hiding and contributing to tooth decay and infections. Luckily, Invisalign can evenly space out your teeth, making it easier (and more effective) to brush and floss.
Gaps Between Teeth
Misaligned Bite
Invisalign can even fix minor instances of overbite, underbite, open bite, and crossbite. Left untreated, these issues can contribute to chronic teeth grinding, jaw clenching, and TMJ disorder.
The Benefits of Invisalign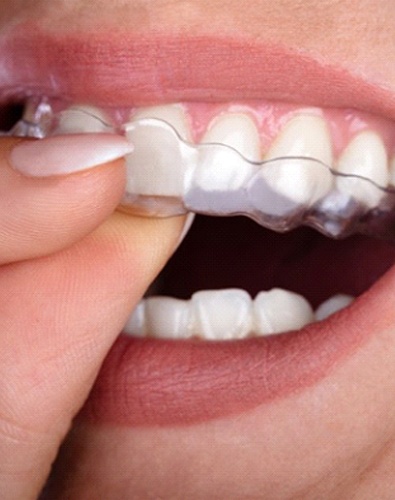 Millions of people around the world have chosen Invisalign rather than traditional braces because of the numerous advantages they provide. For example:
Invisalign trays are clear, making them practically unnoticeable when worn.
Since the aligners are removable, you can simply take them out to eat and clean your teeth as you normally would.
The trays are made from smooth plastic that is less likely to irritate the lips, gums, cheeks, and tongue than metal brackets and wires are.
On average, Invisalign treatment takes less time than traditional braces.
Invisalign requires shorter routine dental visits over the course of treatment.
Understanding the Cost of Invisalign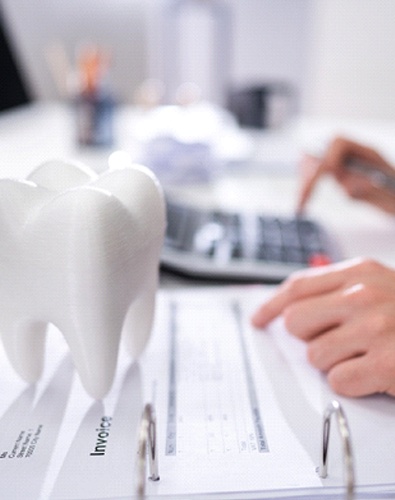 Are you thinking about getting Invisalign in Denton? Before committing to anything, you likely want to know how much it'll cost. Well, it's impossible to provide an accurate estimate because it varies from patient to patient based on several factors. During your initial consultation, Dr. Aguilar will create a personalized treatment outline and discuss costs. Our team will help you navigate your financing options and figure out a way to ensure your plan fits your budget perfectly.
Factors that Affect the Cost of Invisalign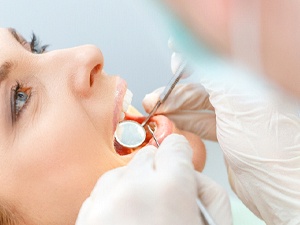 When calculating the cost of Invisalign in Denton, there are several factors you must take into consideration. Some key elements that influence the overall price include:
Whether you're straightening one arch or both. Logically speaking, straightening both the upper and lower teeth will cost more than straightening just one or the other.
The number of aligners you need to straighten your teeth. This truly depends on the extent and type of dental misalignment you have.
Your treatment compliance. You may have to pay more than expected if you lose an aligner or fail to follow your treatment plan.
Whether you need additional accessories. Depending on your case, you may need elastics or other accessories to ensure successful treatment.
Invisalign vs. Smile Direct Club™: Which Costs More?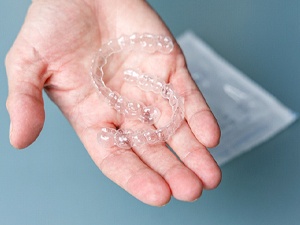 If you're on a budget, you may be tempted to opt for do-it-yourself clear aligner therapy like SmileDirectClub™. It's become a popular solution in recent years because it usually costs around $2,000, while Invisalign can run anywhere between $3,000 and $8,000. Even though the lower price point is certainly attractive, it's important to remember that you get what you pay for.
For instance, DIY aligners are often made of cheap plastic, which can break easily. Meanwhile, Invisalign uses a patented material designed for comfort and efficient tooth movements. Not only that, but plenty of things can go wrong with a DIY clear aligner kit. Since there's little to no supervision throughout the process, you may end up having issues that will need to be addressed by a professional anyway. By choosing Invisalign, you can expect to have the trusted oversight of our team at Aguilar Family Dentistry every step of the way. Most patients find the quality service and peace of mind to be worth every penny.
Does Dental Insurance Cover Invisalign?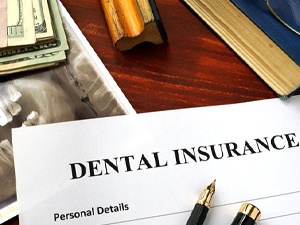 The good news is that most dental insurance plans offer coverage for orthodontic treatment, including Invisalign. If your plan applies, it can reduce your out-of-pocket expenses by up to $1,000! Plus, you can use your FSA account to cover the cost. It's worth noting that every policy is unique, which is why you should confirm the details of your plan with your insurance provider before committing to anything. Our team is more than happy to help with that step if needed!
Options for Making Invisalign Affordable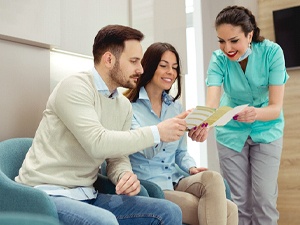 Don't have dental insurance? No problem! At Aguilar Family Dentistry, we offer additional financing options to help make your care as affordable as possible. Some financial solutions include:
CareCredit Financing – With this option, you can split up the total cost of your care into smaller, budget-friendly installments. Plus, there's often little-to-no interest attached!
In-House Savings Plan – For one flat annual fee, you can enjoy the benefits of dental insurance without the hassle. You can get the preventive dental care you need and enjoy sizable discounts on all other services, including Invisalign.
Do you want to have a straighter smile? Contact our office and schedule a consultation with Dr. Aguilar today!
Invisalign FAQs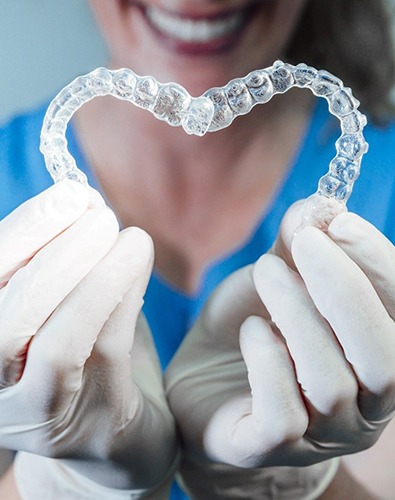 Many people want a straighter smile but are turned off by the idea of wearing metal wires and brackets. Fortunately, Invisalign is a modern orthodontic treatment that allows you to get the grin you've always wanted without the hassle of traditional braces. Since the process is so unique, it's completely normal to have questions before starting your journey. To help you out, our team at Aguilar Family Dentistry has decided to answer some of the most common questions we receive from patients. If you'd like to speak directly to a member of our team, contact us and schedule an appointment today!
Does Invisalign Hurt?
Not at all! Thanks to its smooth plastic design, Invisalign is considered to be one of the most comfortable orthodontic treatment options. However, there will be an adjustment period when you first get the clear aligners. You might experience mild soreness and discomfort, but it will gradually fade as you get used to the treatment. Since Invisalign uses a series of clear aligners to shift your teeth into proper alignment, you may experience a small amount of pressure each time you switch trays. Of course, that's a good sign because it lets you know the treatment is working. To manage your discomfort, you can take over-the-counter pain medication as needed or apply a cold compress over the area where you feel pain.
What Happens After Invisalign?
After completing your last set of aligners, you'll visit your dentist in Denton to verify your results. They'll make sure your pearly whites are in their desired positions before explaining your next step in the process. Some people may not know this, but you'll need to wear a retainer after treatment to preserve your new smile. By wearing your retainer as instructed by your dentist, you can protect your investment and enjoy straight teeth for years to come!
Can You Eat with Invisalign?
Unlike traditional braces, there are no dietary restrictions while undergoing Invisalign treatment. Since the clear aligners are removable, you must simply remove them when it's time to eat. It's incredibly important that you take them out before eating to avoid putting unnecessary pressure on your teeth. Otherwise, you can damage the aligners by causing cracks and stains. The only thing that's safe to consume while wearing Invisalign is water!
How Do I Clean My Invisalign?
Invisalign sells its own cleaning system designed specifically for the maintenance of clear aligners. It involves the use of cleaning crystals that shake loose food debris and plaque. You can also use a cleaning solution for aligners called Steraligner. Keep in mind that you should be rinsing your trays throughout the day to prevent debris from sticking to the smooth plastic. Don't use hot water! It can permanently warp the plastic and ruin your treatment. After rinsing, use a soft-bristled toothbrush to gently clean the aligners.